A Lifetime of Loving Care and Opportunities for Children & Adults With Developmental Disabilities
Bello Machre offers people with developmental disabilities the services they need to live a full, independent, rich life.  We offer residential, community-based, respite services, and more.
We are honored to host this exciting event on Friday, October 21 at Maryland LIVE! Casino & Hotel. Cocktails start at 6pm followed by dinner, an anniversary program, and dancing. Sponsorship opportunities are available – click here to review them. Tickets are $150 per guest and attire is black-tie optional.
6:00-Cocktails
7:00-Pre-program, salad, dinner
8:30-Dessert, main program
9:00-Dancing with Capital City Swag
11:00-Conclude
Questions? Email Tracy Lynott at tracy.lynott@bellomachre.org.
From residential and community-based services to respite care, Bello Machre gives people with developmental disabilities and their families the support that meets your needs.
Have questions about our admissions process or how to navigate care for your family? For Anne Arundel County, contact Kathy Buss, Service Outreach Coordinator, at kbuss@bellomachre.org or (443) 702-3012. For Carroll County, contact Randon Bittings, Chief Services Officer, at rbittings@bellomachre.org or (443) 702-3034.
We each play a role in helping people with developmental disabilities live their best lives. As an employee of Bello Machre, your primary responsibility is to care — with your whole heart. We offer flexible schedules, competitive pay, benefits, and the opportunity to make a difference in someone's life, every day.
Bello Machre was founded by parents of children with developmental disabilities. We know that care starts by understanding your family and what support means to you. Learn about the people that make loving care possible.
Let's Make a Difference Together.
Every $1 makes a difference. Learn how you can help bridge the gap between government funding and the actual cost of a lifetime of loving care at Bello Machre.
We Promise to Always Be There for You.
Bello Machre means home of my heart in Gaelic. Compassion, patience, and love are at the center of all we do. We support 200+ people in 50+ community homes. We provide meaningful opportunities for people to work, engage, volunteer, and have fun in their communities. And we've helped families navigate the system, streamline paperwork, and activate resources to establish a lifetime of loving care at Bello Machre.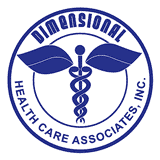 Learn more about our presenting sponsor and their generous contribution.
Read about our latest accomplishments thanks to our Bello Machre family.
Learn more about their incredible contributions.
Check out the Fall/Winter 2021 edition.
Bello Machre
November 15, 2021