Creating Enriching Opportunities
A Lifetime Of Loving Care For Children And Adults With Developmental Disabilities
Bello Machre offers people with developmental disabilities the services, opportunities, and support they need to live full, independent, rich lives. For over 50 years, we've provided residential services, community-based services, and more.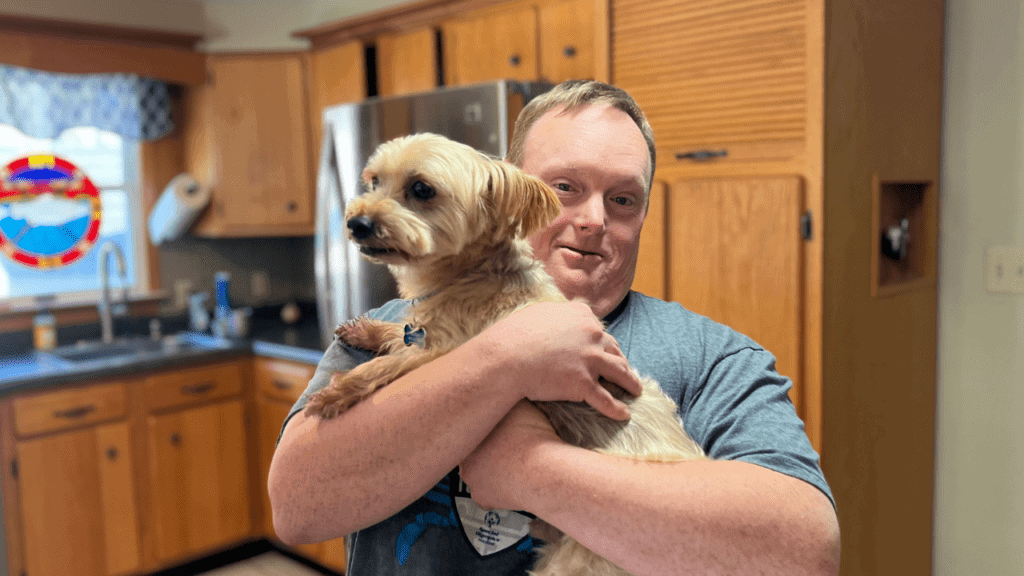 Holiday Giving
Help us Support people Like Eric
As we celebrate the holiday season, we ask for your continued support in making a difference in the lives of people with developmental disabilities. Your contributions, whether through time or monetary donation, make it possible for us to do this
life-changing work each and every day.
Click the button to learn more about Eric or donate!
More Than Just A Job
We each play a role in helping people with developmental disabilities live their best lives. As an employee of Bello Machre, your primary responsibility is to care — with your whole heart.
That's why we raised the wages of our Direct Support Professionals as part of an on-going effort to support our amazing staff. Starting pay for all Direct Support Professional roles is $20.50 an hour. Click the video on the right to learn more!
50 Years of Loving Care
Get to know Bello Machre
Bello Machre was founded by parents of children with developmental disabilities. We know that care starts by understanding your family and what support means to you.
Learn more about our legacy and the people that make loving care possible – watch our 50th Anniversary video (left).
News & Updates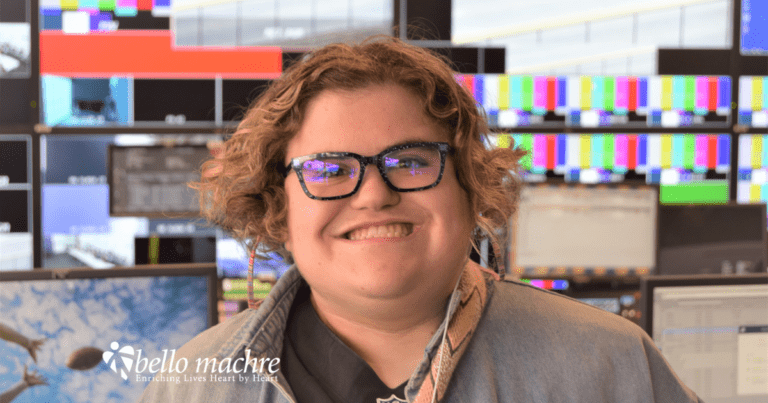 A guide for families and individuals to successfully transition from an education-based support system to adult services provided for those 21 and older.
Hi, My name is Rebecca, but I like to be called Becca. I'm 48 years old and have been involved with Bello Machre since 2003.
Eric's story is a journey of resilience, courage, and the unwavering human spirit. Eric, who was born with Down Syndrome and intellectual disabilities, has faced many challenges in his life – from battling cancer to coping with the devastating loss of his beloved brother.
We Promise To Be There For You
From residential to community-based services, Bello Machre gives people with developmental disabilities and their families the love and support they need.