Volunteer to support adults & Children with developmental disabilities in maryland
Share Your Time And Talents
Volunteering & Community Service Opportunities At Bello Machre
Get Involved Today
At Bello Machre, the possibilities are endless when you are a part of our volunteer program. Creativity and imagination, combined with initiative and loving care, can make the volunteering experience memorable for everyone.
Your time and talents can make a difference in the lives of children and adults with developmental disabilities. If you have a day or even a few hours — your support will bring a smile to someone's face.
Anyone Can Volunteer
Our volunteer program is open to everyone and offers many fulfilling opportunities. Dedicate your time to something you love while also enriching the lives of others. The reward of a smile will touch your heart! Volunteer opportunities can be done as a family, group, or individual — once or as an ongoing commitment.
We welcome your involvement!
Families
Youth
Seniors
Students
Businesses
Groups
Churches
Clubs
Students, want to get even more involved, gain career experience, and earn credit? Visit our internship page to learn more.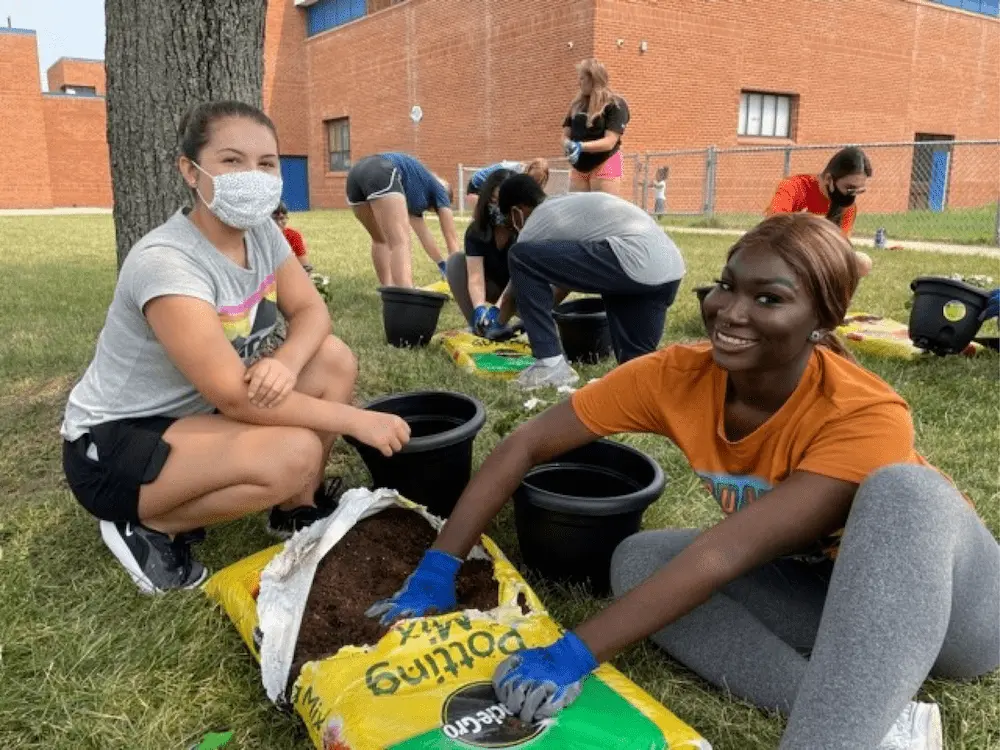 Get Involved Today!
What does volunteer work at Bello Machre look like? You can participate in a variety of activities that enhance our community, including:
Planting flowers or shoveling snow at one of Bello Machre's community homes
Decorating one of our community homes for the holiday season
Planning a craft project or activity for one of our homes
Spending quality time as a "Friendly Visitor" with one of the people we support
Leading or assisting with a culinary class for those who prepare meals in Bello Machre homes
Assisting with administrative tasks at our main Bello Machre campus
Helping to direct visitors, route phone calls, and assist with light administrative duties