Hertha & Jesse Adams
Ray of Hope Program
Providing Funding that Makes a Difference for Individuals with Disabilities
What is Ray of Hope?
Bello Machre's Ray of Hope program provides funding to people with intellectual and developmental disabilities for a variety of needs, from specialized summer camp to physical therapy to adaptive equipment expenses. Since 2011, we have provided Ray of Hope funding to hundreds of Maryland-based individuals and families to help improve the quality of life of their loved ones with disabilities. 
Applying for our Ray of Hope Program will not affect you or your loved one's other funding opportunities.
Our Ray of Hope program is one of the many ways we can support you and your family's journey!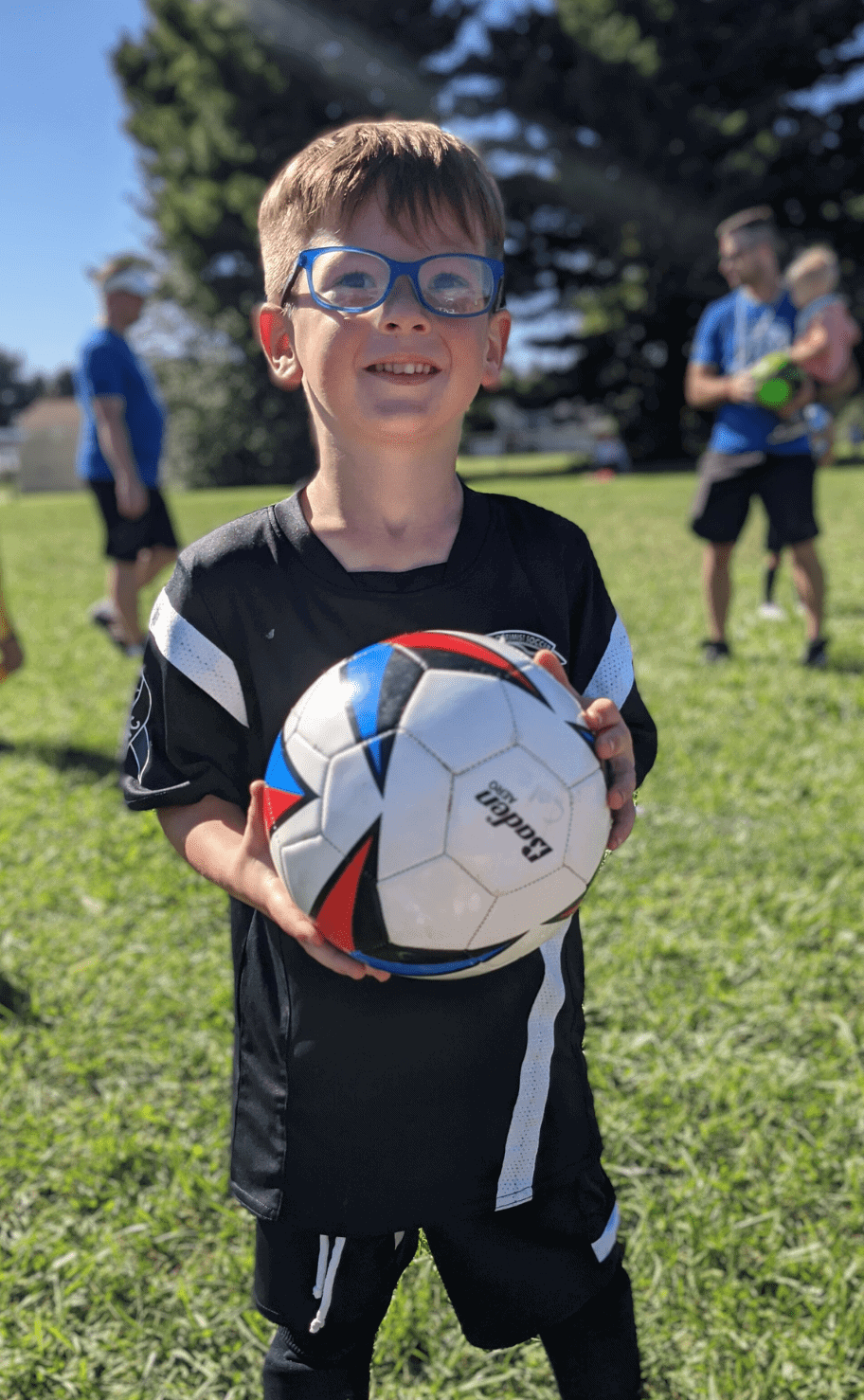 Who does Ray of Hope help?
As an individual or family member of a loved one with a disability, you want to ensure that you or your loved one has every opportunity to live a full, independent, and rich life.
Designed and funded by Bello Machre, Ray of Hope supports individuals with intellectual and developmental disabilities of all ages in Maryland. The program provides individuals with financial support regardless of whether or not they receive funding from the Developmental Disabilities Administration (DDA). Specifically, the program supports individuals with disabilities who:
Need funding for anything else that might improve quality of life
Are not yet deemed eligible for services through the DDA
Face gaps in funding (i.e., insurance or other funding won't cover certain medications, appointments, etc.)
Any Questions?
We're happy to help! Call us at 443-702-3000.
How Does Ray of Hope Help Individuals with Intellectual and Developmental Disabilities?
Examples include:
Children: Sensory and educational toys; learning tools and aids; medical expenses, such as supplemental therapy; medical equipment; and recreational activities such as clubs, groups, camps, and lessons.
Teens: Community services that build independence; camp and recreational activities; educational opportunities; trade education; medical expenses; and medical equipment.
Adults: Educational and social groups that aid community integration; independent life skills development; home and residential support; medical expenses; and medical equipment.
Seniors: Medical expenses and equipment; transportation; groceries.
Ray of Hope Program Requirements
There are no age requirements for the Ray of Hope program.
Under MOST circumstances, funding will only be provided in support of future purchases. It is preferred, that Bello Machre make the payment directly to the service or item vendor.
At this point in time, our Ray of Hope program will only be providing funding to individuals with developmental and intellectual disabilities located in Maryland.
Individuals can apply for up to $1,000 in financial support each fiscal year. (July 1st – June 30th)
How is Ray of Hope Funded?
Bello Machre is fortunate to have been included as a beneficiary of the Hertha and Jesse Adams Charitable Trust. Jesse Adams, founder of Adams Enterprises, was a very successful developer in Anne Arundel County, Maryland. Jesse was married to Hertha Sur for over 60 years, and without any heirs, they established the Trust.
The Adams's Trust gifts have touched hundreds of people served by Bello Machre. The Trust initially helped fund Bello Machre's Respite Care Home in the 2001. In 2010, the Respite Care Home was closed, and the funding was redirected to Bello Machre's Ray of Hope Program. In honor of the Hertha and Jesse Adams, the program was named the Hertha and Jesse Adams Ray of Hope Program in 2013. This incredible generosity spans over 20 years and $1 million.
Not sure if you're eligible?
Call us at 443-702-3000, and we can answer any of your questions!
Apply for Ray of Hope Funding
Questions
If you have any questions regarding our Ray of Hope program, please visit our contact page to reach out and we would be happy to speak with you!