Residential Care and Community-Based Services Jobs in Anne Arundel and Carroll Counties, MD
Find Work With A Purpose
Bello Machre provides a lifetime of loving care, opportunity, and guidance for people with developmental disabilities. We offer administrative, maintenance, residential/ group home care, and community-based service positions. But working here is more than a job. We each have an essential role in helping to create independent, fulfilling lives and build a compassionate community. Which role will you take?
Working At Bello Machre
CHANGING LIVES, HEART BY HEART
We work hard every day to make a difference in people's lives. Our work isn't easy – it requires patience, kindness, and a willingness to learn. We give our employees the support and training to do their best work, to grow in their personal lives, and to grow in their careers.
We care about you while caring for others. With full-time and part-time positions available, many of our positions also offer non-traditional hours to meet your unique needs.
Watch our video to see what it's like to work at Bello Machre.
Full-Time Employment
Direct support professionals (DSP) can work full-time hours with traditional and non-traditional hours. We also offer meaningful full-time administrative employment opportunities. Full-time employees get benefits and ongoing training to keep growing in their care careers.
Part-Time Employment
Bello Machre can make meaningful work fit your life, too. We offer day, evening, overnight, and weekend hours, plus benefits and ongoing training for part-time direct support professionals (DSP).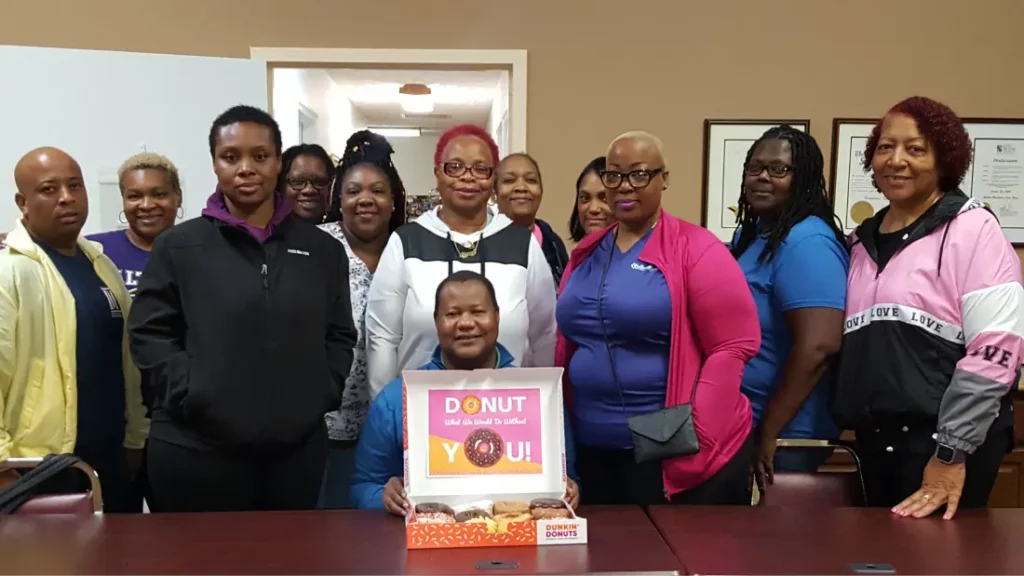 Direct Support Professionals
JOIN OUR MISSION
As a DSP, your primary responsibility is to care — with your whole heart. You're here to help someone explore the world and realize their hopes and dreams.
It is rewarding – but it's hard work. Some situations can be unpredictable. Patience and creative problem-solving are essential. But at the end of the day, your commitments and dedication will make a meaningful difference in a person's life.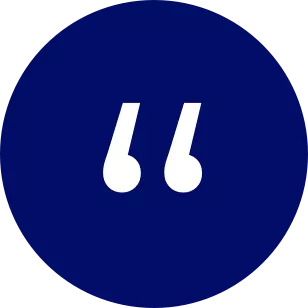 Employee Testimonial
"Sharing your life with others is such a rewarding experience. The people we support are just like you and me — striving to be the best they can be. I'm proud to be a part of Bello Machre."
– Devona Robinson, Family Living Director
Employee Benefits
Join Our Family
Different families have different needs, including yours. That's why we offer schedules that meet your needs. We also provide on-the-job training.
Our employees work in a number of environments, like Bello Machre homes, offices, or out in the community. Regardless of your work setting, you are helping to make a meaningful life for those we support.
Bello Machre Provides Full-Time Employees:
Competitive pay
Paid PTO
100% paid medical insurance
Dental and vision insurance
Disability insurance (long and short-term)
Flexible spending accounts (medical and dependent care)
Tuition reimbursement
Weekday, weekend, and overnight availability
Company-sponsored retirement planning with employer match
Paid training
Health club discount
Verizon Wireless plan discount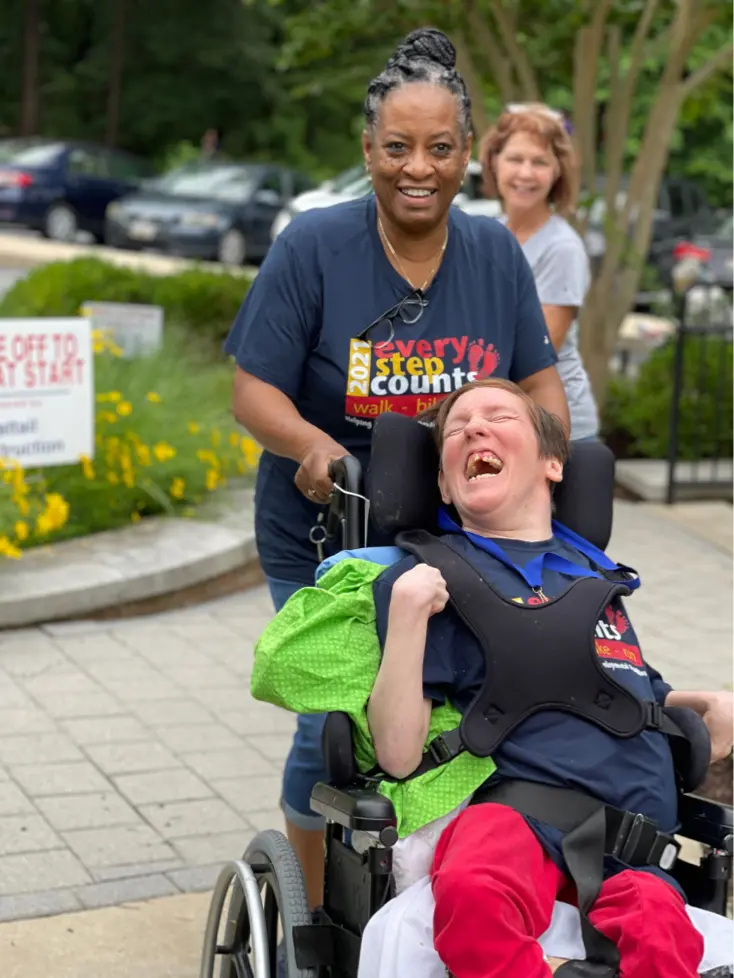 Personal And Professional Growth
WE SUPPORT YOU TO BE YOUR BEST
We ensure that every employee gets off to a strong start. You will gain hands-on experience by working side-by-side with peers and receiving expert guidance.
Our goal is to empower you through knowledge, communication, respect, and teamwork. Our Mentor Program provides new employees opportunities to train with seasoned leaders who offer guidance and support, while fostering rewarding relationships. It also enhances personal and professional growth.
Ongoing training increases your confidence and ability to support our community, whether you're a DSP or working in an administrative role. Required training is free for Bello Machre employees, and you're paid for your time.
Explore the job training courses we offer Bello Machre employees.
Looking For Internship Or Volunteer Opportunities?
We offer enriching opportunities for dedicated people who want to help others. Join the Bello Machre community as an intern or volunteer.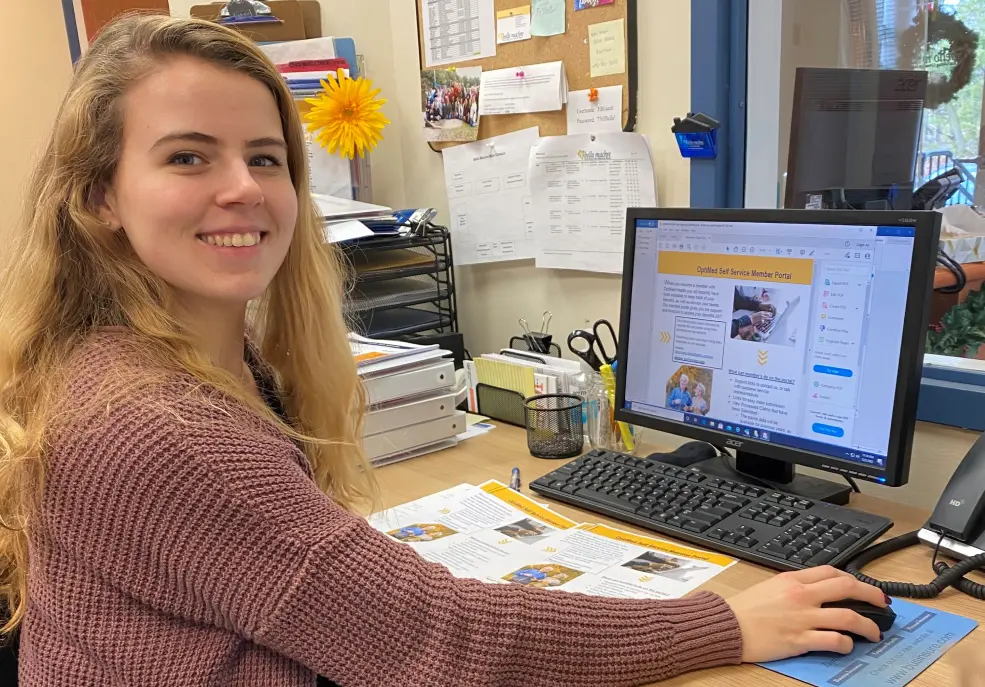 Ready To Make A Difference In People's Lives?
Apply today!
We offer purpose, compassion, and competitive pay. Bello Machre is hiring full and part-time employees right now. Join our team today!