A Mother's Dream For Her Daughter Leads To A Loving Home At Bello Machre
Thanks to donations from people like you, Bel knows her daughter, Belinda, will always have a safe, loving home at Bello Machre. Learn more about their story and donate today so we can continue providing a lifetime of loving care for Belinda and others like her.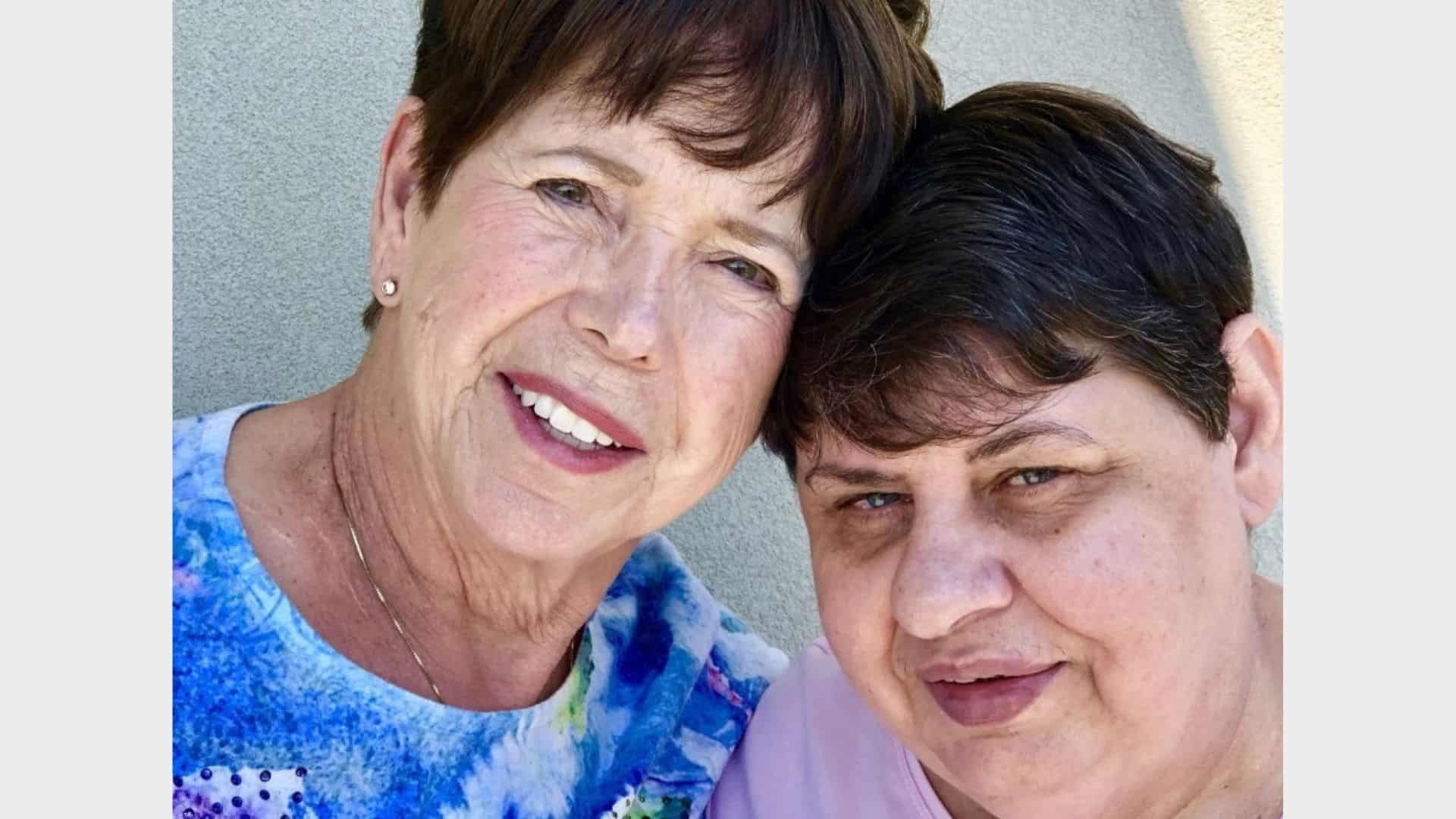 Support Bello Machre
Bel and Belinda's story is part of Bello Machre's 50-year history of providing lifelong loving care and support to people with developmental disabilities. Each year, we highlight the story of an individual whose life has been profoundly changed because of Bello Machre — and because of your invaluable support. Get to know this mother and daughter's story and consider giving generously this holiday season.
Meet Bel and Belinda
Bel and Belinda have been part of the Bello Machre family from the beginning. We are honored to share their story with you.
Bel was living in rural West Virginia when she faced an unexpected pregnancy. "After a difficult and long delivery, I was terrified when the nurses whisked my new baby girl to intensive care. I was told that my infant had been in distress because of a lack of oxygen."
After weeks in the hospital, Bel was able to take her sweet baby girl, Belinda, home. Bel continues, "Our first year together was extremely challenging. Belinda developed grand mal seizures. I was a single mom, had no help, and no place to turn."
Bel's first priority was to find the best care possible for Belinda. So she packed up and moved to Maryland because she had heard that Johns Hopkins Children's Center specialized in helping children like her daughter.
Shortly after settling into their new home, Bel and Belinda saw the specialists at the center where they received the devastating news that Belinda had permanent brain damage. Bel was terrified of what the future held for Belinda.
As time went on, Belinda started attending a special elementary school in Glen Burnie. Bel found comfort knowing she was no longer alone. She says, "I met other parents faced with similar challenges. We were all worried about the future."
That's when the dream of Bello Machre was born
It was a grassroots effort. Parents of children with developmental disabilities were concerned about what the future would hold for their precious children. This inspired them to get together to develop a program for kids so they could have the support they needed over their lifetime. "So," Bel says, "we started Bello Machre."
"When Belinda moved into the Bello Machre campus, I had no idea of the impact it would have on me over these 50 years. Belinda has truly had a rich life – she loves her Bello Machre home and the incredible people who support her there. Truly, this is all better than I could have imagined," says Bel.
Thanks to support from people like you
At Bello Machre, we make a promise to each family and each of the individuals we support. We promise that they can count on us to provide loving care today, tomorrow, and for a lifetime.
"Bello Machre is the best thing that has ever happened to us," Bel says. "I know that no matter what the future brings, Belinda will always be safe and have a loving home."
Your gifts make it possible for Belinda and others like her to live her best life through friendships, independence, and love. Please consider supporting our Bello Machre family and donate today!