How Technology Aids those with Disabilities in the Job Market
As more people with developmental disabilities are competitively employed, there are a number of ways technology can support people with personal and professional growth. Patrick Young, from AbleUSA.info, shares how technology can support people with disabilities . . . According to the numbers collected by the U.S. Census Bureau, around 52% of people of working…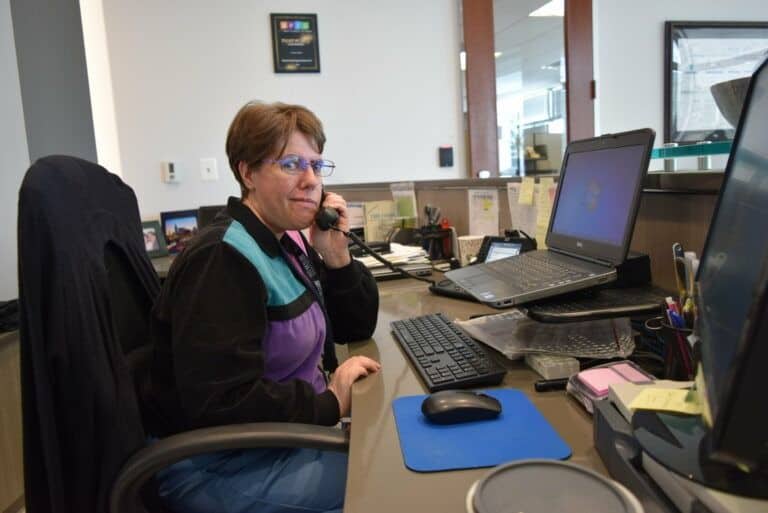 As more people with developmental disabilities are competitively employed, there are a number of ways technology can support people with personal and professional growth. Patrick Young, from AbleUSA.info, shares how technology can support people with disabilities . . .
According to the numbers collected by the U.S. Census Bureau, around 52% of people of working age with disabilities are currently employed. Even more impressively, over a quarter of those with severe disabilities hold professional positions as well. Thanks to government-sponsored programs, private efforts, and a healthy economy, individuals with disabilities have a good chance of finding worthwhile work. Technology has been another game changer, making it significantly easier for people to find work and complete tasks which would otherwise be impossible. Let's take a look at some ways that technology aids those with disabilities in the job market.
Stay in touch with an updated smartphone.
Connectivity is one of the most important factors of today's professions. No matter what job you hold, you'll need an updated and reliable smartphone to be able to reach out and respond to customers or clients at the drop of a hat. People have an expectation of immediacy when it comes to customer service. If your phone isn't up for the job due to age or incompatibility, you should think about investing in an upgrade. The iPhone XS Max is a recent release with a dual-camera system, 13-hour battery life, and faster capabilities. If you prefer Android systems, the Google Pixel 3 is another great choice with a big screen and high-quality camera.
Frequent online job boards.
Long gone are the days when people had to show up to a brick-and-mortar business just to apply for an open position. Not only is it becoming customary to apply online, but more and more employers are realizing this is an affordable and reliable alternative. Individuals with disabilities can simplify their job search by frequenting sites that advertise for positions in their niche. You can even filter for remote positions that allow you to work from home. Plus, if you have the necessary skills to make travel arrangements for employers and handle their work schedules, there are opportunities for virtual assistants listed on job boards. There are even accompanying apps for those searching on their phone.
Fill your phone with job-related apps.
There's no shortage of helpful apps that can make it easier to perform your job with increased productivity and efficiency. For example, calendar apps with syncing capabilities can help you stay up-to-date on appointments and important calls without the need to manually enter this data into all of your devices. Storage apps can simplify the organization of important documents and information. Communication apps can make it easier to stay in contact with your employer, clients, and co-workers through video chats, phone calls, text messages, and more. Take some time exploring various apps to find the ones that fit your workflow the best.
Find jobs that rely heavily on technology.
Technology hasn't only made it easier to find and streamline work, but it has also simplified many positions. Individuals with disabilities would benefit from finding jobs that rely heavily on technology due to the lack of manual labor required from these positions. Many of these careers can even be done from the comfort of your own home, depending on what the employer offers. Data entry specialists, call center staff, and customer service representatives are just a few potential options where technology is highly integrated for a seamless and simplified workflow. Be sure to brush up on your computer skills as these positions may require some extra technical knowledge.
Thanks to the advancement of technology, it's no longer as difficult for individuals with disabilities to find meaningful work that pays a living wage. Embracing technology and its benefits can help you find a job quicker and advance in your career.