Two sisters overcome loss and find a lifetime of loving care with Bello Machre
Each year, we highlight the story of an individual whose life has been changed because of Bello Machre — and because of your invaluable support.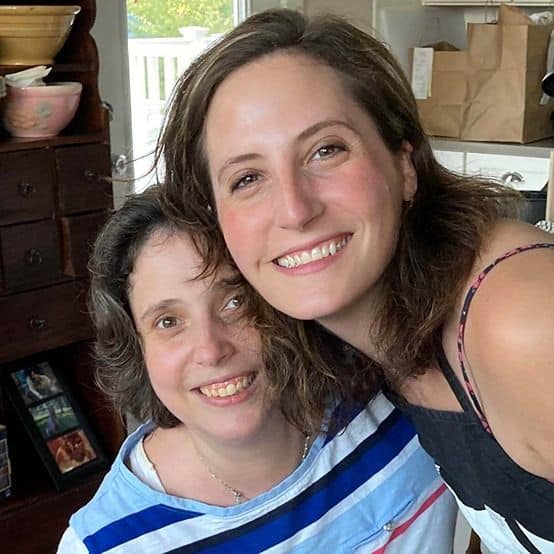 Support Bello Machre
Jaime and Jessica's story is part of Bello Machre's annual appeal. Each year, we highlight the story of an individual whose life has been changed because of Bello Machre — and because of your invaluable support. Get to know these two sisters' story and consider giving to this year's appeal.
Meet Jaime and Jessica
Jaime and her sister Jessica have been a part of the Bello Machre family for over 20 years. We are honored to share their story with you.
Jaime is an individual who has mild intellectual disabilities. She grew up in Severna Park, Maryland, surrounded by her parents' and her sister's unconditional love and care.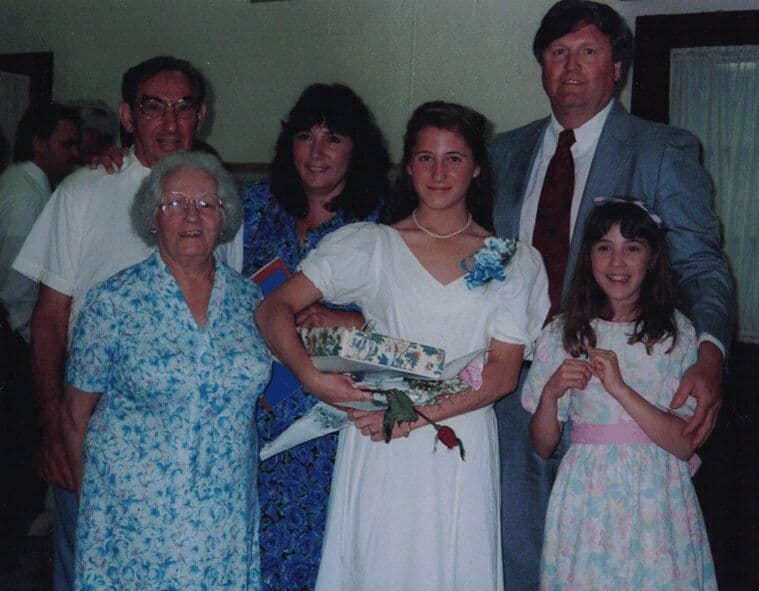 Jessica was entering college when tragedy struck, altering the family's lives forever. Jaime and Jessica's mom was diagnosed with cancer. Jessica put college on hold to take care of her mom and watch over Jaime. Shortly after her diagnosis, their mom lost her battle with cancer. Both sisters felt devastated and alone.
Through the sadness of their mom's passing, Jessica remained strong for Jaime. Soon, though, the sisters' strength would be tested again. Five months after their mom passed away, their dad died suddenly from a heart attack. Once again, both Jaime and Jessica were left with a broken heart. But even through their sadness, they remained resilient and dedicated to one another.
For the next few years, Jessica tried her best to provide Jaime with everything she needed – but it was difficult. Jessica explains, "I was worried about the future. I didn't have the income to stay in our family home. I was overwhelmed with responsibility, but knew it was time to ask for help."
Even when it's steeped in love, care can be overwhelming
Bello Machre had supported Jaime and Jessica's family for many years, so Jessica reached out to us hoping that we could provide Jaime with additional services that she needed. We did just that – and were happy to help.
Under the watchful eye of Bello Machre, Jaime went to live with a loving caregiver who shared her community home. When Jaime moved into her forever home with Bello Machre earlier this year, we were there for that transition, too. Jaime was a bit hesitant about this change, but her new caregiver, Cecilia, and her new housemates greeted her with all the warmth and love she needed. After a few short weeks with her new family, Jaime said, "I love Miss Cecilia! I love all my new friends!" Jessica's heart is filled with joy knowing her sister is happy in her forever home at Bello Machre.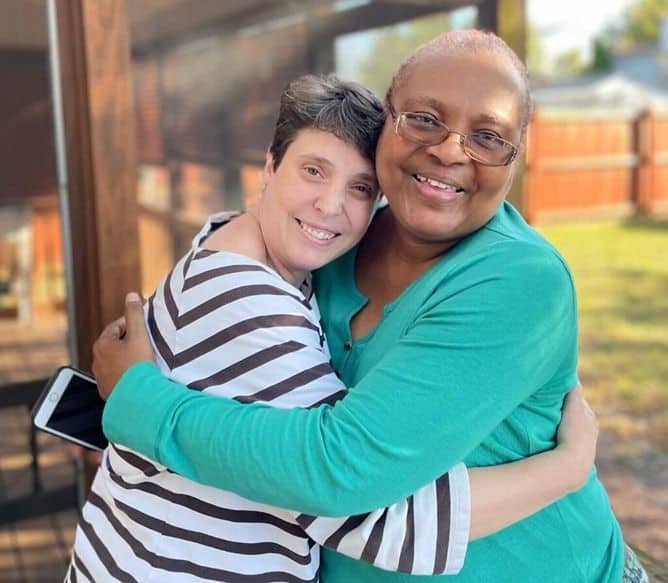 Thanks to support from people like you
At Bello Machre, we make a promise to each family and each of the individuals we support. We promise that they can count on us to provide loving care today, tomorrow, and for a lifetime.
"Bello Machre is an amazing community," Jessica says. "They have been there for us whenever we needed help."
Your gifts make it possible for Jaime and others like her to live her best life through friendships, independence, and love. Please consider supporting our Bello Machre family and donate today!