Bello Machre Announces New Vice President and Chief Operating Officer
PRESS RELEASEDate: April 23, 2014 Contact: Tracy Lynott – Director, Development443.702.3016 Email: tlynott@bellomachre.org Bello Machre Announces New Vice President and Chief Operating Officer ANNE ARUNDEL COUNTY, MARYLAND: Bello Machre is pleased to announce the promotion of Julie Provan to the position of Vice President and Chief Operating Officer of Bello Machre effective immediately. Dr. Robert…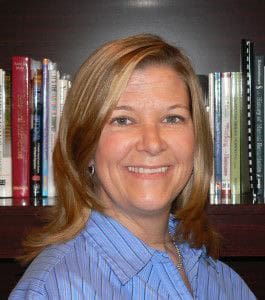 PRESS RELEASE
Date: April 23, 2014
Contact: Tracy Lynott – Director, Development
443.702.3016 Email: tlynott@bellomachre.org
Bello Machre Announces New Vice President and Chief Operating Officer
ANNE ARUNDEL COUNTY, MARYLAND: Bello Machre is pleased to announce the promotion of Julie Provan to the position of Vice President and Chief Operating Officer of Bello Machre effective immediately.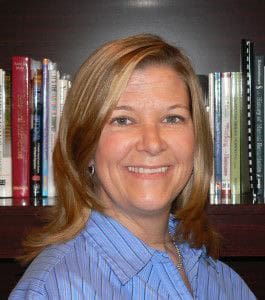 Dr. Robert T. Ireland, President and Chief Executive Officer of Bello Machre, commented, "Julie has been an important part of the management team at Bello Machre for over seven years. She has been a huge part of our continued vision of growth. I'm certain that she will bring a new outlook and perspective to further strengthen the leadership at Bello Machre."
Julie joined Bello Machre in January, 2007, as the Director of Residential Services. She was instrumental in opening four new fully wheelchair-accessible homes at Bello Machre and expanding services in our community. Her dedication and passion for providing exceptional services to people with developmental disabilities is unsurpassed.
Julie commented, "Dr. Ireland and Michelle Bathras laid the foundation for what Bello Machre is today – an exceptional organization with amazing people. I'm excited about the future and look forward to further expanding our services to families and individuals in need."
Before joining Bello Machre in 2007, Julie spent 11 years at Providence Center, in Millersville, Maryland. During her tenure, she held various positions including, Program Coordinator, Assistant Director, and Director of Community Opportunities. She established policies and procedures governing employee and consumer regulations; implemented cost control by efficient use of personnel, purchases, and planning; and provided training to staff for the entire organization.
Julie holds a Bachelor of Science, Psychology – Towson State University, Baltimore, Maryland, was appointed by the County Council of Anne Arundel County to serve on the Anne Arundel County Adult Public Guardianship Review Board, and awarded Impassioned Women of the Year from Women in Business. She also holds many certifications within the human services field including State of Maryland Certified Behavior Principles and Strategies Trainer, and Certified Medication Technician. She is married with two children and resides in Arnold, Maryland.
Bello Machre, founded in 1972, means Home of My Heart in Gaelic. It is a non-profit organization in Anne Arundel Country, Maryland that provides homes and support to children, teens, adults, and seniors with developmental disabilities. Its mission is to enrich the lives of those served through loving care, guidance, and opportunity so that they can live life to its fullest. Many of the people served live in its 56 community homes located throughout Anne Arundel County, Maryland. Bello Machre also provides help and support to hundreds of children and adults in their own homes. The Ray of Hope Program offers assistance with expenses such as specialized summer camp, physical therapy and adaptive equipment. Trained and caring staff also provides residential respite care, during family hospitalizations, emergencies, and vacations—24-hours a day – seven days a week. Bello Machre is there to help with whatever is needed, empowering people with developmental disabilities to live life to its fullest.
###