Bello Machre Raises Direct Support Professional Starting Pay To $20.50 Per Hour
Non-profit sets a new standard for care provider pay rates with the $3 hourly increase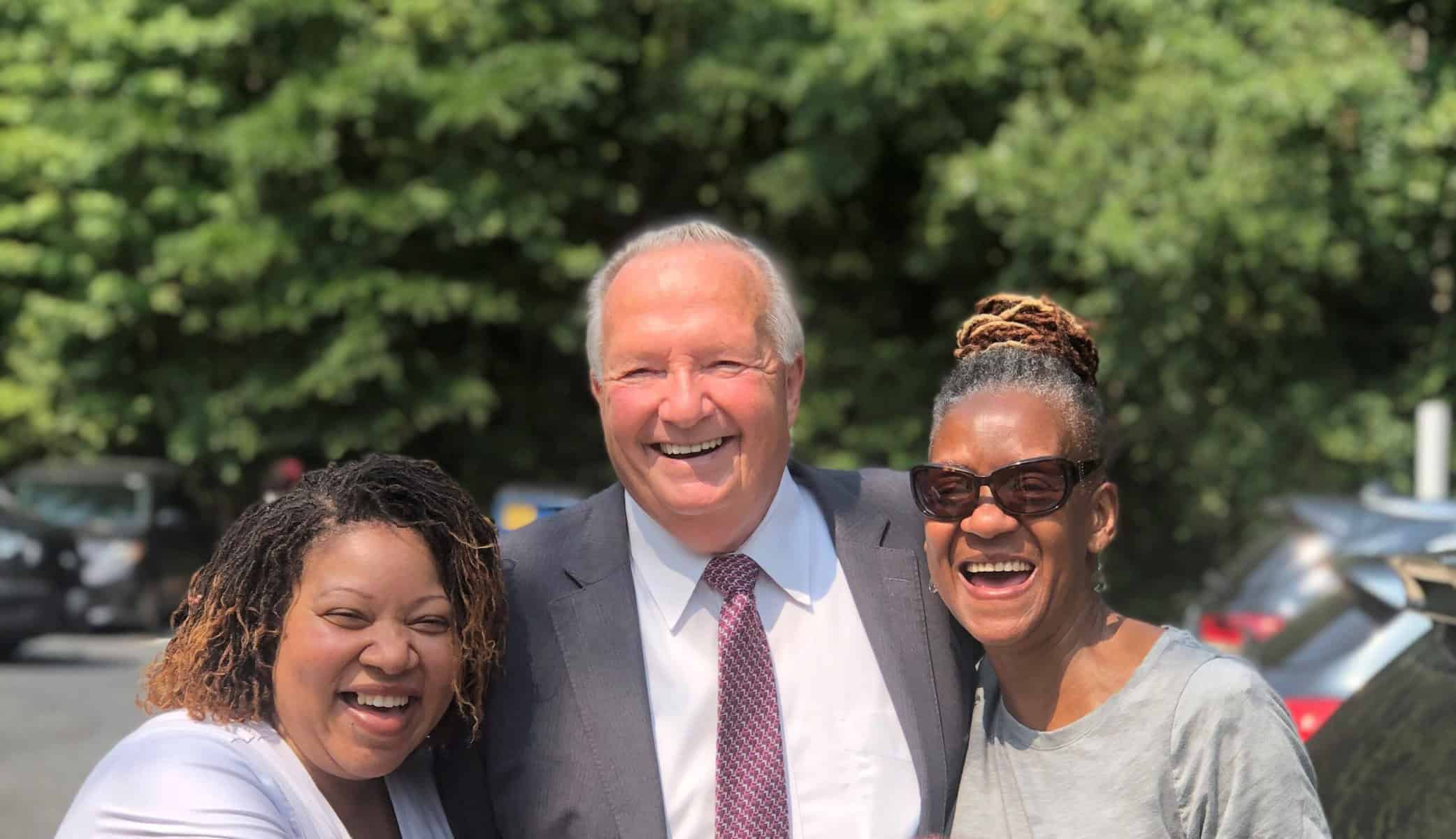 ANNE ARUNDEL COUNTY, MARYLAND - April 26, 2023 — Bello Machre, a Maryland-based non-profit organization offering a lifetime of loving care, guidance, and opportunities for people with developmental disabilities, announced a $3 hourly pay increase for Direct Support Professionals. This sets the starting pay for Direct Support Professionals at Bello Machre to $20.50 per hour. The pay raise will go into effect on May 1, 2023.
"Our talented Bello Machre staff give from their hearts in all the work they do to support people with developmental disabilities," said Dr. Robert Ireland, CEO of Bello Machre. "This pay raise represents our commitment to our Direct Support Professionals at Bello Machre. We are grateful to honor our dedicated and passionate team of Direct Support Professionals with the economic security and mobility they deserve."
Direct Support Professionals are adaptable, expert problem solvers who are committed to enriching the lives of people with developmental disabilities through dedicated support and care. The Direct Support Professionals at Bello Machre appreciate how rewarding their work can be helping people build meaningful lives; an outcome made possible through hard work and patience.
"I had the privilege of making the call to a high-performing Bello Machre Direct Support Professional to tell her she had earned a raise," said Crystal Brownlee, Bello Machre Residential Services Program Director. "She was so excited and explained that her prayers had been answered. She had been struggling financially, and the pay raise meant she could stay with Bello Machre in a job she loved. I was honored to experience first-hand the joy and life-changing effect that call had on her."
Learn More About DIRECT SUPPORT PROFESSIONALS AT BELLO MACHRE

In addition to the new base pay starting at $20.50 per hour, all full-time Bello Machre Direct Support Professionals receive full benefits, including:
100% company paid medical insurance
403b retirement plan
Discounted gym membership
Tuition reimbursement
Paid on-the-job training
Company paid short-term and long-term disability insurance
Voluntary vision and dental insurance
Voluntary Flexible Spending Account (FSA) for health and dependent care
Accrual based paid time off – 20 days a year
For more information about becoming a Direct Support Professional with Bello Machre, please visit us here.
About Bello Machre
Bello Machre, founded in 1972, means home of my heart in Gaelic. It is a non-profit organization with offices in Anne Arundel and Carroll Counties, MD, that provides a lifetime of loving care, beautiful wheelchair-accessible homes, and community support to people with developmental disabilities. Many of the people supported live in its 50 community homes located throughout Central Maryland as part of our Residential/Group Home Services.
Bello Machre also provides Personal Supports Services to hundreds of children and adults in their own homes. Respite care is an add-on service to Personal Supports during family hospitalizations, emergencies, and vacations. Our caring staff is available during this time for 24 hours a day, 7 days a week. Meaningful Day Services provide community-based day services, plus supported employment for people with developmental disabilities. The Hertha and Jesse Adams Ray of Hope Program offers assistance with expenses such as specialized summer camps, physical therapy, and adaptive equipment. Bello Machre is here to help, empowering people with developmental disabilities to live life to its fullest.
Learn More About DirecT SUPPORT PROFESSIONALS POSITIONS AT BELLO MACHRE