Bello Machre Welcomes New Board Member David Orso
PRESS RELEASEDate: August 12, 2014 Contact: Tracy Lynott – Director, Development443.702.3016 Email: tlynott@bellomachre.org Bello Machre Welcomes New Board MemberDavid Orso ANNE ARUNDEL COUNTY, MARYLAND: Bello Machre is pleased to announce the election of its newest Board Member, David Orso effective July 1, 2014. Dave's civic mindedness and business perspective will further strengthen the board leadership…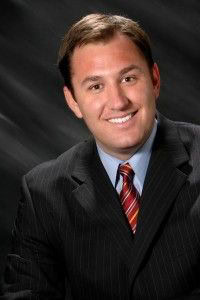 PRESS RELEASE
Date: August 12, 2014
Contact: Tracy Lynott – Director, Development
443.702.3016 Email: tlynott@bellomachre.org
Bello Machre Welcomes New Board Member
David Orso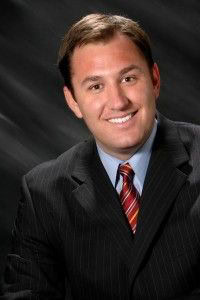 ANNE ARUNDEL COUNTY, MARYLAND: Bello Machre is pleased to announce the election of its newest Board Member, David Orso effective July 1, 2014. Dave's civic mindedness and business perspective will further strengthen the board leadership and Bello Machre's commitment of enriching the lives of people with developmental disabilities.
Dr. Robert Ireland, President and CEO commented, "We are so very fortunate to have Dave as a part of the Bello Machre family. He will be such a tremendous asset to our Board of Directors as we continue to expand and grow our organization and philanthropy."
Dave commented, "I'm so proud to be part of Bello Machre's mission caring for children and adults with developmental disabilities. It is a privilege to be involved with such devoted people who are caring for some of our most vulnerable." Following in his father's footsteps, Dr. Don Orso, former Chair of the Psychology Department at Anne Arundel Community College, was also a board member of Bello Machre in the 1990's.
Dave is the owner and founder of The David Orso Group of Century 21 New Millennium, one of the topped ranked real estate firms in Anne Arundel County, Maryland. In addition, Dave is ranked number 15 amongst all of the Century 21 agents worldwide. Before starting his own firm, he worked at Avendra, a Marriott & Hyatt owned corporation, as the National Accounts Manager for their golf properties and prior to that he worked at Coca-Cola USA as their Business Development Manager.
Dave holds a Master of Business Administration from Loyal College, Baltimore, Maryland and a Bachelor of Science from the University of Dayton, Dayton, Ohio. His community involvement is evident through his many charitable interests. He was a founding board member of The First Tee of Baltimore, an organization dedicated to connecting with underprivileged youth in the city of Baltimore through the game of golf to provide a healthy outlet and curriculum based in life skills. He also serves on the Building Traditions Society Board at Anne Arundel Medical Center.
Bello Machre, founded in 1972, means Home of My Heart in Gaelic. It is a non-profit organization in Anne Arundel Country, Maryland that provides homes and support to children, teens, adults, and seniors with developmental disabilities. Its mission is to enrich the lives of those served through loving care, guidance, and opportunity so that they can live life to its fullest. Many of the people served live in its 56 community homes located throughout Central Maryland. Bello Machre also provides help and support to hundreds of children and adults in their own homes. The Hertha and Jesse Adams Ray of Hope Program offers assistance with expenses such as specialized summer camp, physical therapy and adaptive equipment. Trained and caring staff also provides residential respite care, during family hospitalizations, emergencies, and vacations—24-hours a day – seven days a week. Bello Machre is there to help with whatever is needed, empowering people with developmental disabilities to live life to its fullest.
###