Bello Machre Welcomes New Board Member Martin L. "Chip" Doordan
PRESS RELEASEDate: July 5, 2013 Contact: Tracy Lynott – Director, Development443.702.3016 email: tlynott@bellomachre.org Bello Machre Welcomes New Board MemberMartin L. "Chip" Doordan ANNE ARUNDEL COUNTY, MARYLAND: Bello Machre is pleased to announce the election of its newest Board Member, Chip Doordan effective July 1, 2013. Chips's dedication and commitment in working to benefit others will be…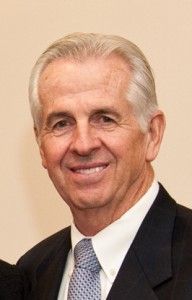 PRESS RELEASE
Date: July 5, 2013
Contact: Tracy Lynott – Director, Development
443.702.3016 email: tlynott@bellomachre.org
Bello Machre Welcomes New Board Member
Martin L. "Chip" Doordan
ANNE ARUNDEL COUNTY, MARYLAND: Bello Machre is pleased to announce the election of its newest Board Member, Chip Doordan effective July 1, 2013. Chips's dedication and commitment in working to benefit others will be a tremendous asset to the Bello Machre Board of Directors.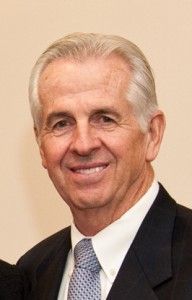 Martin L. "Chip" Doordan, CEO Emeritus of Anne Arundel Health System, Inc., a not-for-profit health services corporation based in Annapolis, Maryland has been recognized as one of the state's outstanding healthcare executives. Doordan has special expertise in: leadership development/executive coaching, mentorship of healthcare executives, governance/board development – non-profit and for-profit, strategic partnerships – physicians, tertiary facilities, military, recruitment, philanthropy, strategic visioning, real estate development, facility relocation/construction, and program development/centers of excellence.
Dr. Robert T. Ireland, President and CEO, commented, "We are so very fortunate to have Chip as part of the Bello Machre family. He will be such a tremendous asset to our Board of Directors as we continue to expand and grow our organization and philanthropy."
Chip joined Anne Arundel Medical Center in 1972 and in 1988 became president of Anne Arundel Medical Center. In 1994, the Board of Trustees named him president and chief executive officer of the Health System. While serving as president, Chip has overseen the expansion and construction of a new 104-acre medical park campus.
In addition to the inpatient 324-bed facility, Anne Arundel Medical Center, the Health System under Chip's leadership has grown to encompass eight subsidiary healthcare corporations, including a diagnostics and imaging company, a real estate holding company, a for-profit physicians' entity, a fundraising foundation, a research institute and a freestanding substance abuse inpatient treatment center.
Chip served as a Captain in the Medical Service Corp. of the United States Army from 1968-1971, and was stationed at Fort Meyer, Virginia and the Republic of Vietnam. He earned his undergraduate degree from the University of Delaware, and holds a Masters of Arts in Health Care Administration from George Washington University and a Masters of Science from the University of Maryland. He is a Fellow in the American College of Healthcare Executives.
Chip is a graduate of Leadership Maryland and has served on numerous community and professional boards. The recipient of many awards, he served as a guest lecturer for the Military Health System Capstone Symposium, which brings a civilian perspective to the military aspects of America's armed forces. He currently serves as a director of DexCom, Inc.
Bello Machre, founded in 1972, means Home of My Heart in Gaelic. It is a non-profit organization in Anne Arundel Country, Maryland that provides homes and support to children, teens, adults, and seniors with developmental disabilities. Its mission is to enrich the lives of those served through loving care, guidance, and opportunity so that they can live life to its fullest. Many of the people served live in its 54 community homes located throughout Anne Arundel County, Maryland. Bello Machre also provides help and support to hundreds of children and adults in their own homes. The Ray of Hope Program offers assistance with expenses such as specialized summer camp, physical therapy and adaptive equipment. Trained and caring staff also provides residential respite care, during family hospitalizations, emergencies, and vacations—24-hours a day – seven days a week. Bello Machre is there to help with whatever is needed, empowering people with developmental disabilities to live life to its fullest.
###