Bello Machre Welcomes New Chief Development Officer Debbie Daugherty
PRESS RELEASEDate: October 22, 2014 Contact: Tracy Lynott – Director, Development443.702.3016 Email: tlynott@bellomachre.org Bello Machre Welcomes New Chief Development OfficerDebbie Daugherty ANNE ARUNDEL COUNTY, MARYLAND: Bello Machre is pleased to announce that Deborah K. Daugherty has accepted the position of Chief Development Officer effective October 13, 2014. Dr. Robert T. Ireland, President and Chief Executive…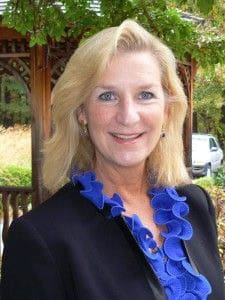 PRESS RELEASE
Date: October 22, 2014
Contact: Tracy Lynott – Director, Development
443.702.3016 Email: tlynott@bellomachre.org
Bello Machre Welcomes New Chief Development Officer
Debbie Daugherty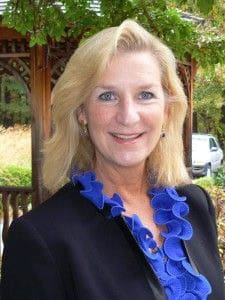 ANNE ARUNDEL COUNTY, MARYLAND: Bello Machre is pleased to announce that Deborah K. Daugherty has accepted the position of Chief Development Officer effective October 13, 2014.
Dr. Robert T. Ireland, President and Chief Executive Officer, commented, "Debbie has a lifetime of experience in the fundraising arena. I am confident that she will help us continue to grow our philanthropy to enhance the lives of those we serve." Debbie will be working closely with the Development Team to grow fundraising dollars through major gifts and planned giving.
Most recently, Debbie worked at Anne Arundel Medical Center as the Director of Advancement with oversight of grant acquisition, major gifts, and the development of strategies for cultivation, solicitation and stewardship of donors. Prior to that, Debbie spent nine years of her career at The Key School as the Director of Advancement. During her tenure, she significantly expanded the development program by over 33% specifically with their annual fund and endowment campaigns.
Debbie is a graduate of the University of Maryland and has participated in many national philanthropy and development conferences.
Debbie's philanthropic spirit reaches deeply into the community with her continued volunteerism in the Anne Arundel County Women's Giving Circle, Ballet Theatre of Maryland, and Food Link.
Debbie lives in Annapolis and has two daughters. Her elder daughter, Christie, is serving in the Peace Corps in Africa. Her younger daughter, Becky, is currently a senior at The Key School.
Bello Machre, founded in 1972, means Home of My Heart in Gaelic. It is a non-profit organization in Anne Arundel Country, Maryland that provides homes and support to children, teens, adults, and seniors with developmental disabilities. Its mission is to enrich the lives of those served through loving care, guidance, and opportunity so that they can live life to its fullest. Many of the people served live in its 57 community homes located throughout Central Maryland. Bello Machre also provides help and support to hundreds of children and adults in their own homes. The Hertha and Jesse Adams Ray of Hope Program offers assistance with expenses such as specialized summer camp, physical therapy and adaptive equipment. Trained and caring staff also provides residential respite care, during family hospitalizations, emergencies, and vacations—24-hours a day – seven days a week. Bello Machre is there to help with whatever is needed, empowering people with developmental disabilities to live life to its fullest.
###