Every Step Counts Tops $200,000
Every Step Counts, an annual fundraiser hosted by Bello Machre to benefit children and adults with developmental disabilities, raises over $200,000 in support of the children and adults served by the organization. The family-friendly event, held earlier this past month on Saturday, June 9, 2018 at Anne Arundel Community College in Arnold, Maryland, hosted over…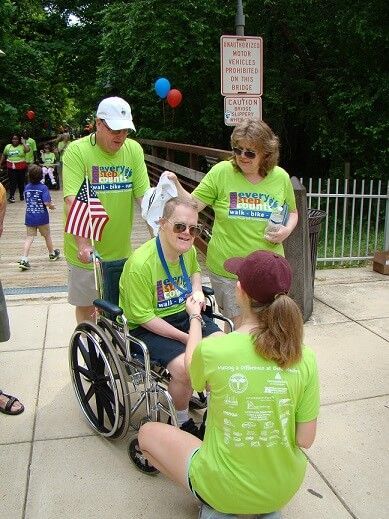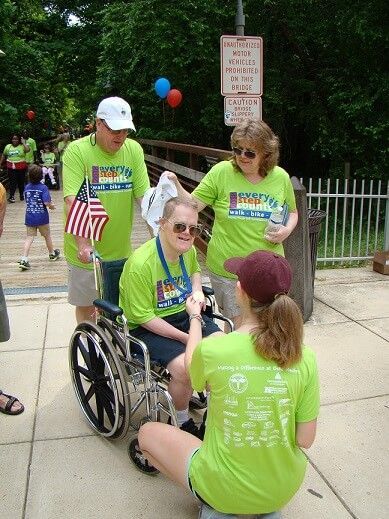 Every Step Counts, an annual fundraiser hosted by Bello Machre to benefit children and adults with developmental disabilities, raises over $200,000 in support of the children and adults served by the organization.
The family-friendly event, held earlier this past month on Saturday, June 9, 2018 at Anne Arundel Community College in Arnold, Maryland, hosted over 400 participants who walked, biked, and ran to raise awareness and funds for people with developmental disabilities in the community.
Dimensional Health Care Associates led the way with a $20,000 Presenting Sponsorship. Other major sponsors included Community Bank of the Chesapeake and Corporate Brokers as Bello Machre Champion Sponsors, Cattail Construction, First National Bank, and Skyline Technology Solutions as Ambassador Sponsors, and Americle Healthcare, Joanie Peacock of Champion Realty, Cullen & Ailsa Murray, D'Ana Johnson, The Devlin family, Northern Special Care Pharmacy, Progressive Title Corporation, and Touch of Green as Community Spirit sponsors. In total, over $200,000 was raised—a record in the event's 27 years!
The Bello Machre Every Step Counts 5K continues to attract competitive runners with many awards and prizes presented to the fastest three times for both men and women, as well as in eight age groups. All participants under the age of 15 years received a participation medal. A special thanks to Chipotle and Tom and Edith Neuberger for providing prizes to the 5K runners.
"A very generous community of businesses and individuals helped make Every Step Counts 2018 an extraordinary event. June 9th was a true celebration of our mission and the people with developmental disabilities who work and live in our community," commented Tracy Lynott, Bello Machre's Development Director.
Unique to this fundraising event—individuals and teams are given the option to raise money for a specific individual, or Bello Machre home, with half of the money raised directly benefiting the person or home in the form of services. This is a huge help to families and individuals who live in Anne Arundel, Carroll, and Baltimore Counties.
A special shout out to the army of volunteers who helped set up, take down, and cheer on participants, as well as the public safety officials and event specialists at the college. Thank you to everyone for making Every Step Counts 2018 the biggest and best yet!
Click here to watch our Every Step Counts 2018 highlights video!