The Hertha and Jesse Adams Ray of Hope Program
PRESS RELEASEDate: August 20, 2014 Contact: Tracy Lynott – Director, Development443.702.3016 Email: tlynott@bellomachre.org The Hertha and Jesse AdamsRay of Hope Program ANNE ARUNDEL COUNTY, MARYLAND: The Hertha and Jesse Adams Charitable Trust helps many individuals and families in need of emergency respite care and in-home support services. In recognition of their generosity, Bello Machre hereby…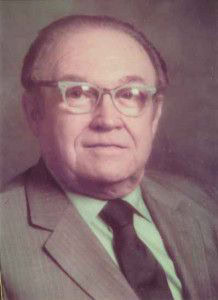 PRESS RELEASE
Date: August 20, 2014
Contact: Tracy Lynott – Director, Development
443.702.3016 Email: tlynott@bellomachre.org
The Hertha and Jesse Adams
Ray of Hope Program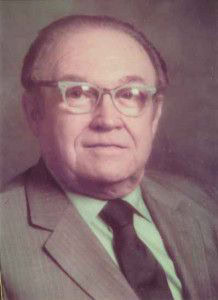 ANNE ARUNDEL COUNTY, MARYLAND: The Hertha and Jesse Adams Charitable Trust helps many individuals and families in need of emergency respite care and in-home support services. In recognition of their generosity, Bello Machre hereby names The Hertha and Jesse Adams Ray of Hope Program. This important program will continue to change the lives of people with developmental disabilities for generations to come.
When Hertha and Jesse Adams created their foundation, they left a legacy that has touched thousands of lives. Bello Machre is fortunate to be included as a beneficiary of this legacy and has received over $500,000 since 2003.
Mr. Adams was introduced to Bello Machre through Carl Brudin, Sr. Vice President and Trust Officer, with Farmers National Bank of Maryland. Jesse named Carl as the Trust Protector of this incredible fund as he knew that Carl would carry out his legacy of helping people in the community. Today, Brown Advisory and Trust Company manages the investments held in the trust estate further securing the Adams legacy. "I know Jesse and Hertha would be extremely proud of this honor. I would think Jesse would give Hertha a wink of the eye to his beloved wife, 'I think we did good,'" stated Carl Brudin.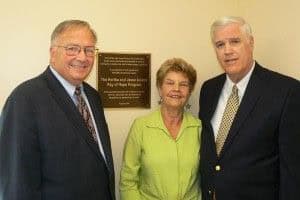 Jesse Adams, founder of Adams Enterprises, was a very successful developer in Anne Arundel County, Maryland. He also was a director of Farmers National Bank of Maryland from 1961 to 1994 and it was there that he met Carl Brudin. Jesse was married to Hertha Sur for over 60 years, and without any heirs, they established the Hertha and Jesse Adams Charitable Trust. Their generosity has impacted many local charities.
The Adams's Trust gifts have touched hundreds of people served by Bello Machre, especially through our Support Services Program. For many years, this helped to fund our Respite Care Home. It now helps many people in crisis through our Ray of Hope Program. Dr. Robert T. Ireland, President and Chief Executive Officer commented, "I am honored that Bello Machre is a recipient of this incredible gift. In recognition of the Adams's legacy, it is only fitting to name this program The Hertha and Jesse Adams Ray of Hope Program."
Bello Machre, founded in 1972, means Home of My Heart in Gaelic. It is a non-profit organization in Anne Arundel Country, Maryland that provides homes and support to children, teens, adults, and seniors with developmental disabilities. Its mission is to enrich the lives of those served through loving care, guidance, and opportunity so that they can live life to its fullest. Many of the people served live in its 56 community homes located throughout Central Maryland. Bello Machre also provides help and support to hundreds of children and adults in their own homes. The Hertha and Jesse Adams Ray of Hope Program offers assistance with expenses such as specialized summer camp, physical therapy and adaptive equipment. Trained and caring staff also provides residential respite care, during family hospitalizations, emergencies, and vacations—24-hours a day – seven days a week. Bello Machre is there to help with whatever is needed, empowering people with developmental disabilities to live life to its fullest.
###