Maryland Affordable Housing Trust Awards $48,312 Grant to Bello Machre
PRESS RELEASE Date: February 7, 2013 Contact: Tracy Lynott – Director, Development 443.702.3016 email: tlynott@bellomachre.org Maryland Affordable Housing Trust Awards $48,312 Grant to Bello Machre ANNE ARUNDEL COUNTY, MARYLAND: Bello Machre received a $48,312 grant from the Maryland Affordable Housing Trust (MAHT) to provide four permanent emergency generators. These permanent whole-house generators will be installed in…
PRESS RELEASE
Date: February 7, 2013
Maryland Affordable Housing Trust Awards $48,312
Grant to Bello Machre
ANNE ARUNDEL COUNTY, MARYLAND: Bello Machre received a $48,312 grant from the Maryland Affordable Housing Trust (MAHT) to provide four permanent emergency generators. These permanent whole-house generators will be installed in four Bello Machre homes that serve a total of 14 individuals.
Dr. Robert T. Ireland, President and CEO commented, "We are so grateful to MAHT for this generous grant and their continued support of our mission and work in the community."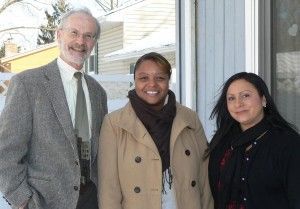 In these specific homes, the evacuation of the individuals in an emergency is very difficult due to their challenging medical needs and the special equipment that they require. This generator project will enable our individuals to remain safe and secure in their own home during a power outage emergency.
While power outages are an inconvenience, they pose a much more difficult challenge for the Bello Machre caregivers and the folks we serve. These people have severe medical challenges that require electricity to power special equipment and/or to transport them by a motorized lift system to their bed from their wheelchair.
Over the past few years, many of these homes have experienced multiple weather-related power outages. These outages can be very frightening and dangerous for the people we serve.
Ron Callison, the MAHT Program Coordinator, commented, "The Maryland Affordable Housing Trust is proud to support this project. We know that it will ensure a safer home environment for those who are a part of the Bello Machre family."
The Trust is staffed by The Maryland Department of Housing and Community Development. The Maryland General Assembly created the Maryland Affordable Housing Trust (MAHT) in 1992 to make affordable housing more available throughout the State of Maryland. The Trust is governed by a Board of Trustees and staffed by the Maryland Department of Housing and Community Development.
A portion of the interest generated by title company escrow provides the funding for MAHT. Its program objectives and activities promote affordable housing for households earning less than 50% of area or State wide median income by: funding capital costs of rental and ownership housing; providing financial assistance for nonprofit-developer capacity building; funding supportive services for occupants of affordable housing; and funding operating expenses of affordable housing developments.
Bello Machre, founded in 1972, means
Home of My Heart
in Gaelic. It is a non-profit organization in Anne Arundel Country, Maryland that provides homes and support to children, teens, adults, and seniors with developmental disabilities. Its mission is to enrich the lives of those served through loving care, guidance, and opportunity so that they can live life to its fullest. Many of the people served live in its 54 community homes located throughout Anne Arundel County, Maryland. Bello Machre also provides help and support to hundreds of children and adults in their own homes. The
Ray of Hope Program
offers assistance with expenses such as specialized summer camp, physical therapy, and adaptive equipment. Trained and caring staff also provides residential
respite care
during family hospitalizations, emergencies, and vacations—24-hours a day – seven days a week. Bello Machre is there to help with whatever is needed, empowering people with developmental disabilities to live life to its fullest.
###